Calendar of the next publications aug/sept
Shall I be more organised ? Shall I use that organisation in a way to communicate better and get more supports on Patreon ? The answer is yes.
Let's be a little less amateur and think pragmatic !
Here is the program for the end of august and september.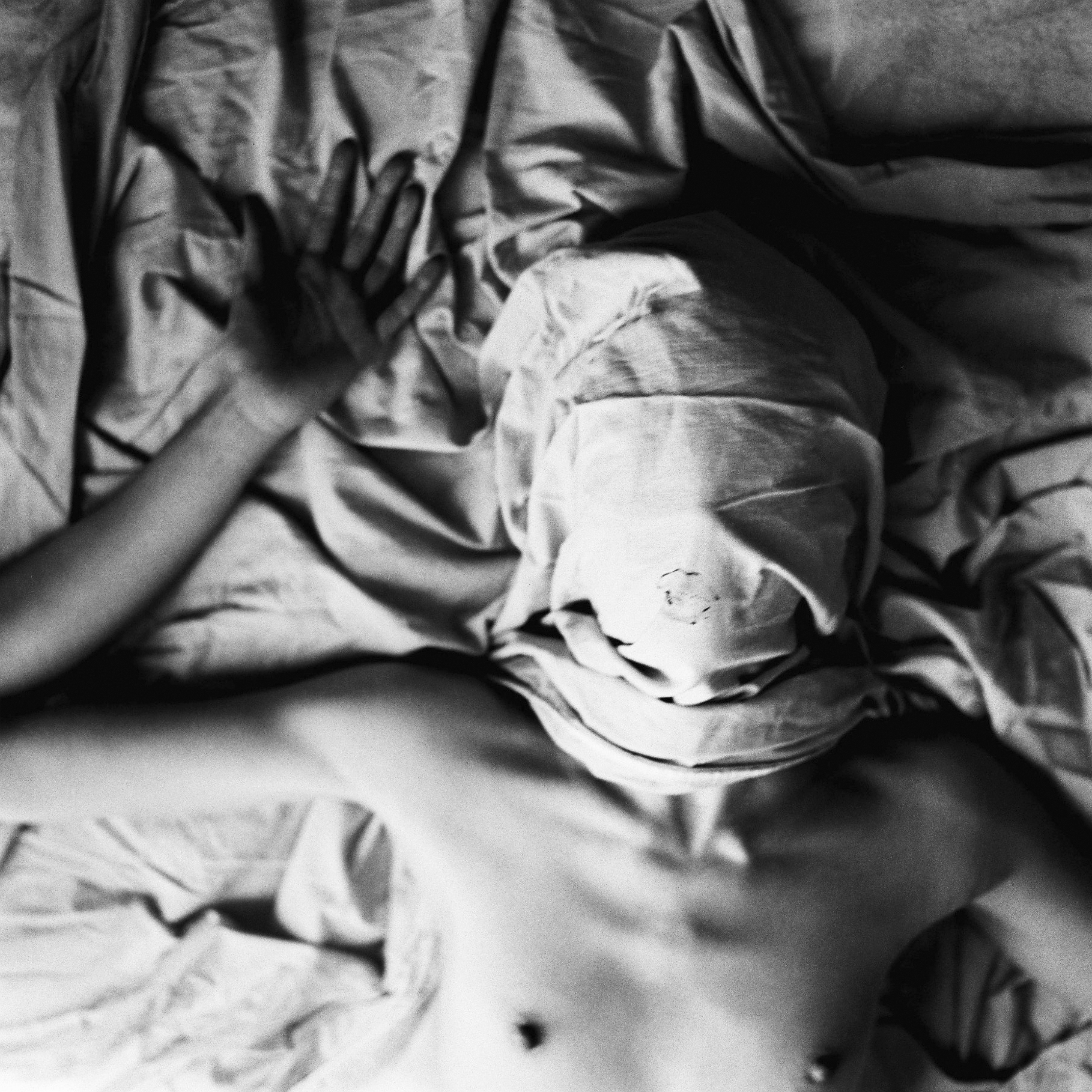 Draps II
2 rolls of film on Rolleiflex
As I explained last week on my Patreon page, this serie was cut in two parts but the second part will be mixed in the middle of the first. So the reading is going to be modified and the understanding too, your way of feeling it.
It's a serie with Ada and June where I accidentally made a reference to Les Amants de Magritte, you'll see. I'm really happy with the serie even if all the photos aren't "equal" to my eyes. I like the abstract mood, the faceless bodies… Be ready for this thursday.
Inès II
12 photos on a Rolleiflex
After the first time we met and made the classic not classic introductive photoshoot, we met again at her place and shot these photos. There are 4 new rolls with Inès and this one is the second shot with a Rolleiflex but in color. The other one is still in the live section and it's black and white.
12 more pics for you today and then, in the future, some 24x36mm series…
Have a look !
I met Mira last month of April. She came to me because we had people in common in that rope/photo/model/whatever we do community. She wanted to go to that place and she wanted to show herself in it… We had a good time then and I'm happy with the results. 5 rolls of film were shot and this is the first one. 22 photos from soft to exhib. Mira is a free mind.
I met her again last sunday to shoot her with her partner and that time she's playing with him, giving him pleasure with some pain. You'll see that in the next months here.
Espucca
One Rolleiflex roll
Another dutch model who came to me a little after Mira that you saw last week. Her name is Espucca, just like Pucca but a little bit different in style : ) We met and explored what makes her feel free. Here is the first roll, in black and white. It's actually the last one I shot from a serie of 4. I start with it and will add the others in color soon.